N°4
Wile E. Coyote, how do you do?
Visual Display on page 4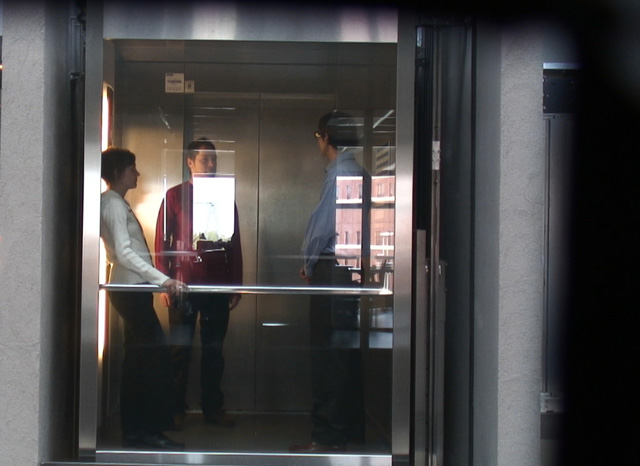 2014, courtesy of the artist
EN
Pilvi Takala filmed herself as a trainee in the marketing department at Deloitte in Helsinki, trying to introduce the time of the thought inside the capitalist mode of working. This can happen while spending the whole day in a lift. When people at the company ask her why she is staying just doing nothing, she answers that she thinks better thanks to the movement of the lift.
She sits at a desk without any computer. The people working in the office are curious about her. They ask if she needs something. She needs to think. And in order to think properly, she needs time. To think properly, we need 'to see things from a different perspective'. Paranoia increases. Her new colleagues think she might be struggling with 'mental illness'.
Their emails exchanges prove a complete disorientation, due to the fact of being in contact with a trainee doing nothing but thinking. She looks like a postmodern Bartleby by Herman Melville, echoing his famous reply 'I would prefer not to'.