20.04.2013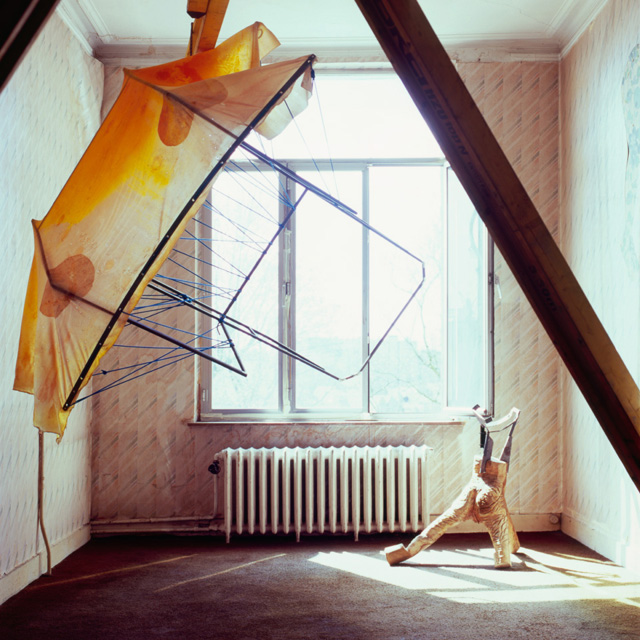 EN
With Lotoprogettazione, Sandro Della Noce (France, 1982) fully invests the venue, that of a renovation house for an in situ project bringing together industrial design, construction techniques and an engraving by Albrecht Dürer. Incorporating the constraints from the venue (domestic decor, absence of light), the composite structures of the artist combine balance games and multiple hooks hangers. Altogether they build a sculptural scenario echoing a time stratification embodied by the sequential tapestries drawn from the building ageing process.
FR
Avec Lotoprogetazzione, Sandro Della Noce (France, 1982) se prête au lieu, une maison en réhabilitation, dans un projet in situ ayant pour vocabulaire le design industriel, les techniques de construction et une gravure d'Albrecht Dürer. Prenant parti des contraintes du lieu (le décor domestique, l'absence de lumière), les structures composites de l'artiste, alliant jeux d'équilibre et multiples systèmes d'accroches, construisent un scénario sculptural en écho à la stratification du temps matérialisée par les tapisseries d'époques successives du bâtiment.
L'exposition n'aurait pu voir le jour
sans l'enthousiasme et la confiance
de Francesco Frapiccini.